Madagascar Phototour
Madagascar Photo trip
We hereby offer a highly interesting photo trip to the magical world of Madagascar.
60% endemic animals, mostly in all colors, guarantee a most exciting
Photo experience! In addition, you will experience a unique landscape in the north of the island.
Madagascar was not an easy country to travel for a long time:
Tourism is still in its infancy, in the last few years
it has changed a lot. We are now in a position to offer you
good accommodation while in Madagascar.
For Madagascar it is a trip in the upper segment.
The services included are unique to Madagascar!
The program is designed in such a way that in addition to many photographs you will also have some time to enjoy and rest. As a photographer, you will be drawn to the animal and the plant life will amaze you. We can offer you many great and unique shots, that`s guaranteed. You will often experience the different animals from very close in nature and also in the national parks.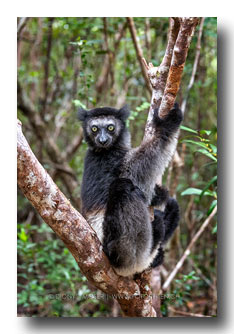 Indri                                             Aye Aye                                      Sportive Lemur      


   Sifaka                                          Schwarz-Weiss Vari                       Katta